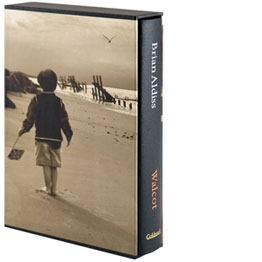 On the glorious sands of the North Norfolk coast, Steve, the youngest member of the Fielding family, plays alone. But are these halcyon days? The great events of the Twentieth Century are about to sweep Steve and his sister Sonia into deep waters. Chance is all. The fortunes of the Fielding family continue through the storms of world events marking the outrageous years of the Twentieth Century.
"Walcot" reveals Aldiss at his formidable and all-embracing best.
Brian Aldiss has described this novel as his magnum opus.