I was very proud to be able to accompany dad to the launch party for his latest (and possibly last) science fiction novel Finches of Mars. Ahead of the evening's festivities dad had a session signing books at the legendary Forbidden Planet on Shaftesbury Avenue.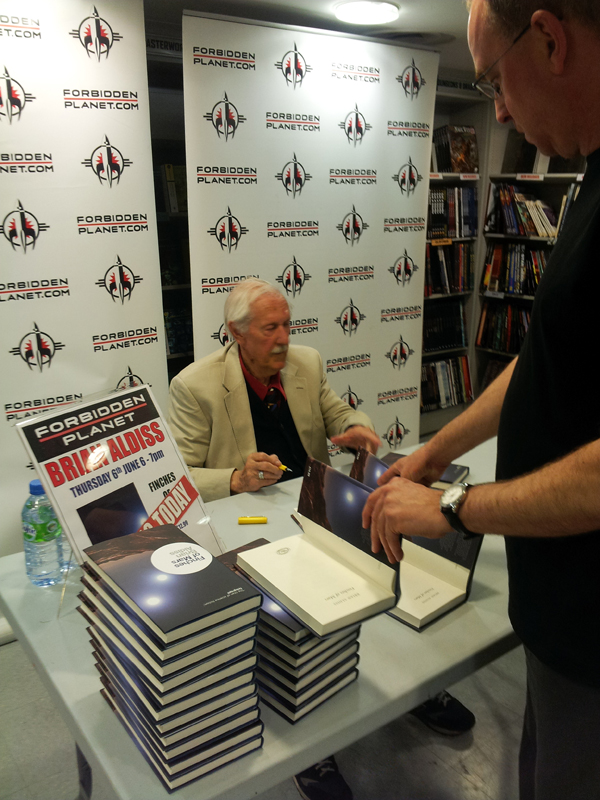 There was time to catch up and chinwag before a lovely dinner, laid on by publishers The Friday Project.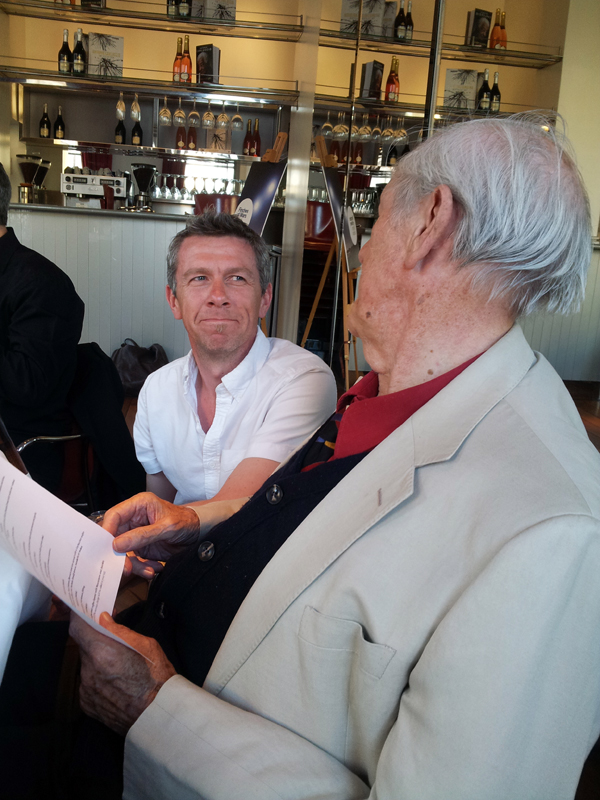 Here's dad and Alison and the wonderful cover of the latest Friday Project publication.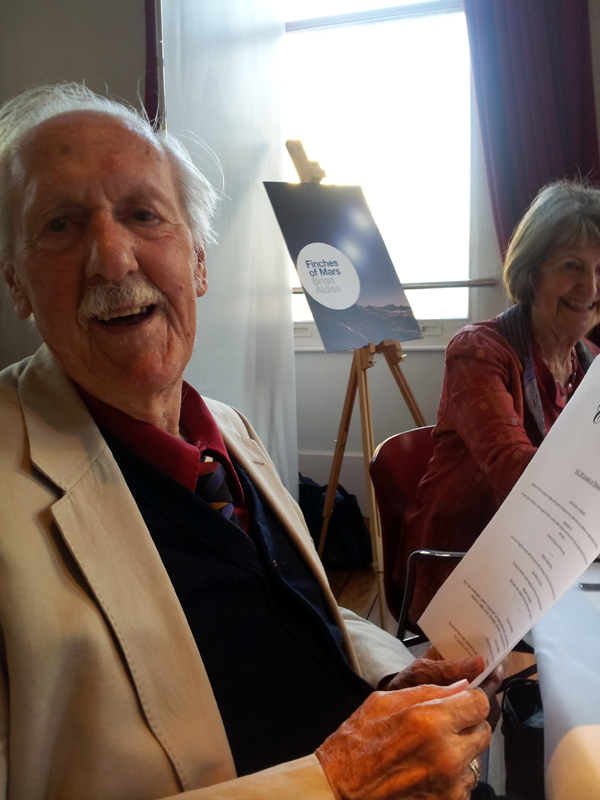 Publisher Scott Pack is on dad's left, and author Jonathan Grimwood to his right.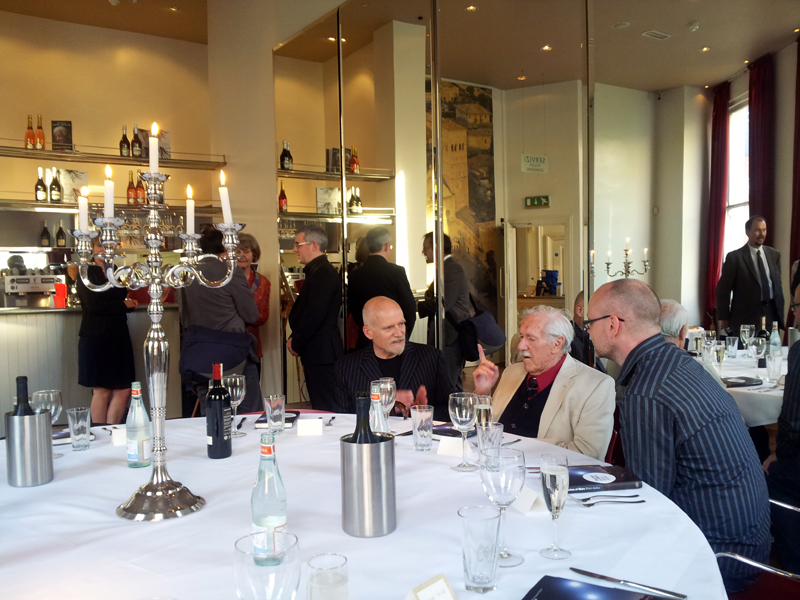 After Scott said a few words dad (as usual!) was compelled to say some too!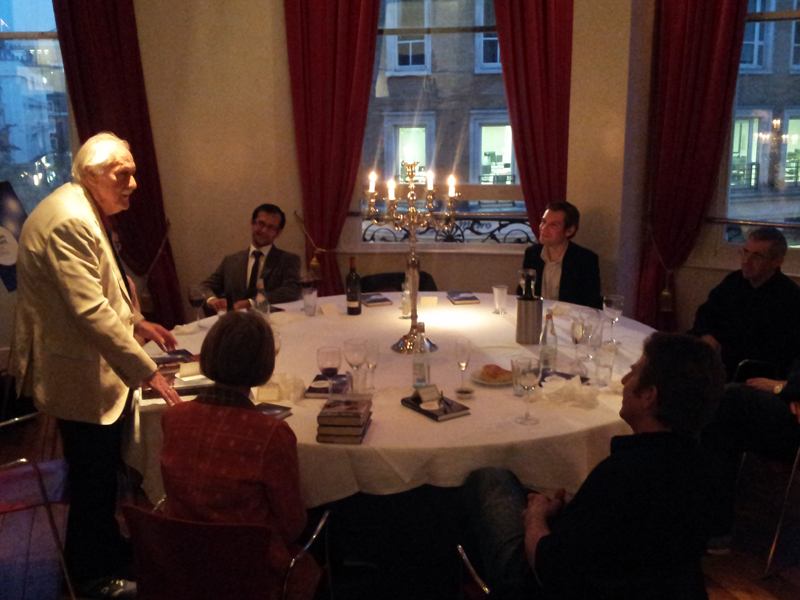 One last treat for the evening: a Finches of Mars cake! Well deserved.